Mr Lee CatCam
is an interesting website if you've ever wondered what cats get up to when they're out.
J Perthold found a way to attach a lightweight digital camera to his cat's collar which is set to take a picture at set intervals. When the cat comes home, you simply take off the camera and check out it's adventures.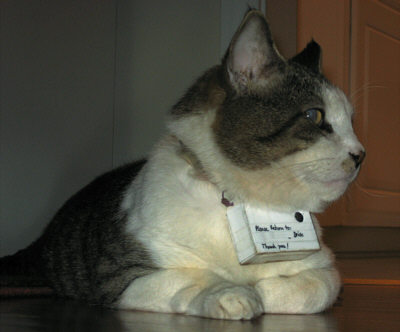 There's a bunch of information up there about how to make your own camera if you so choose as well as photos from 5 of Mr Lee's journeys.
Here's a small sample. (Click pic for larger version)